WELCOME TO THE HOME FOR THE FRONT PORCH PREACHERS...WE ARE A THREE PIECE BAND PLAYING COUNTRY, BLUEGRASS,FOLK,ROCKABILLY MUSIC.

ON ACOUSTIC GUITAR WE HAVE BIG GLENN WHO HAS PLAYED WITH FOLK BANDS ALL OVER AND PLAYED SLAP BASS FOR SIGNED PSYCHOROCKIN BAND JUNKYARD.

ON DOUBLE BASS IS STU, EX RIVERAS,THE ROCKIN BONES,CAPTAIN FLASH AND THE PHASERMEN,MICHAEL CAINE.THE BLUESVILLE CHASERS AND HE WAS SINGER AND DRUMMER IN JUNKYARD.

ON FIDDLE WE HAVE ALI WHO IS A MUSIC TEACHER AND HAS PLAYED WITH FOLK BANDS EVERYWHERE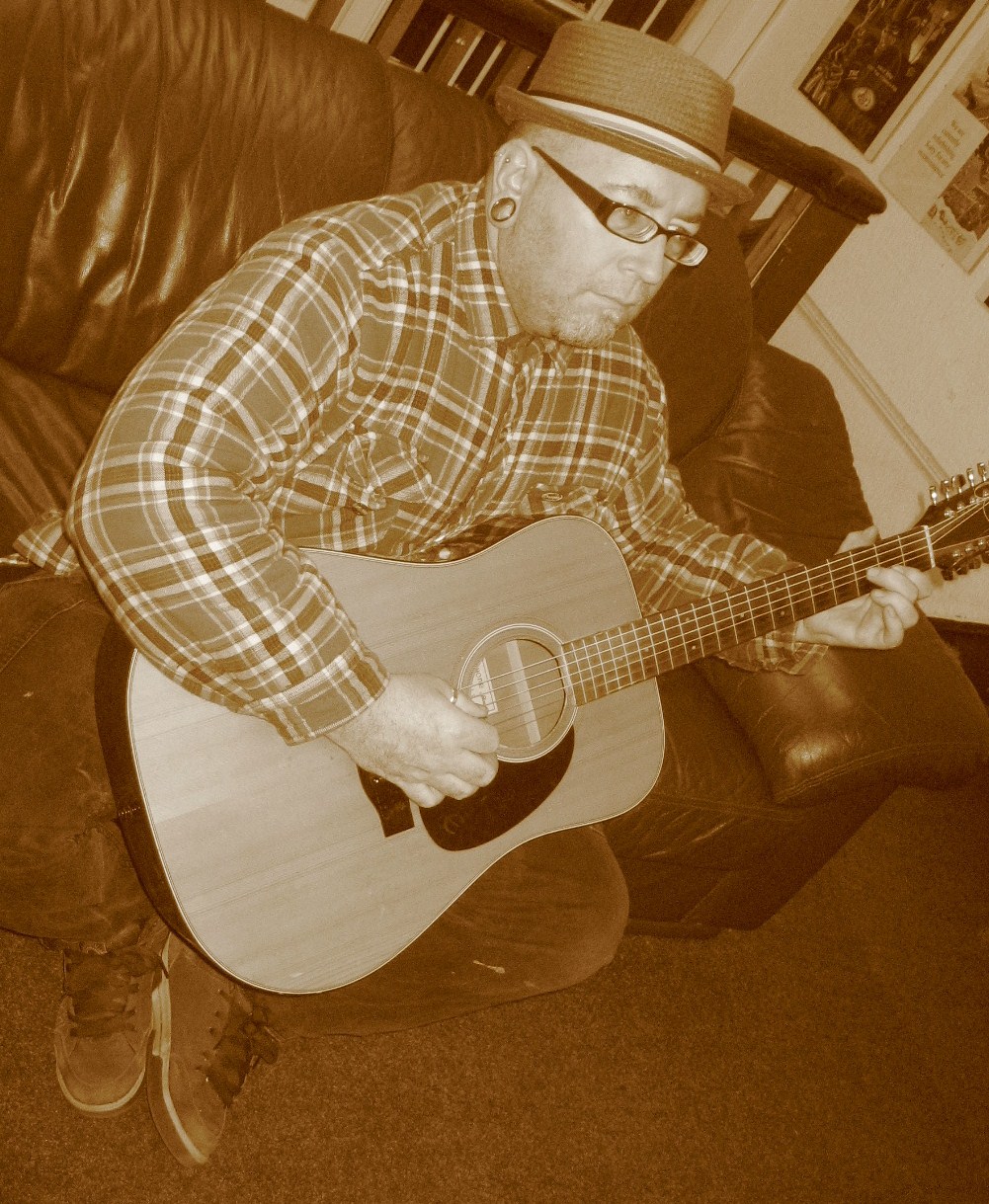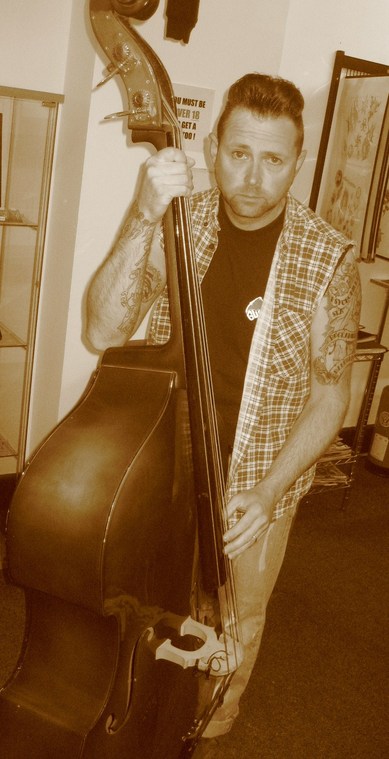 next gig :

feb 11th the voodoo lounge stamford supporting the mojo kings and the amazing hillbilly moon explosion.

feb 17th corby-cafe con leche, market sq, us and mustash. we are on at 7:30.

17th(new date) march skegness for roosters rockin all dayer.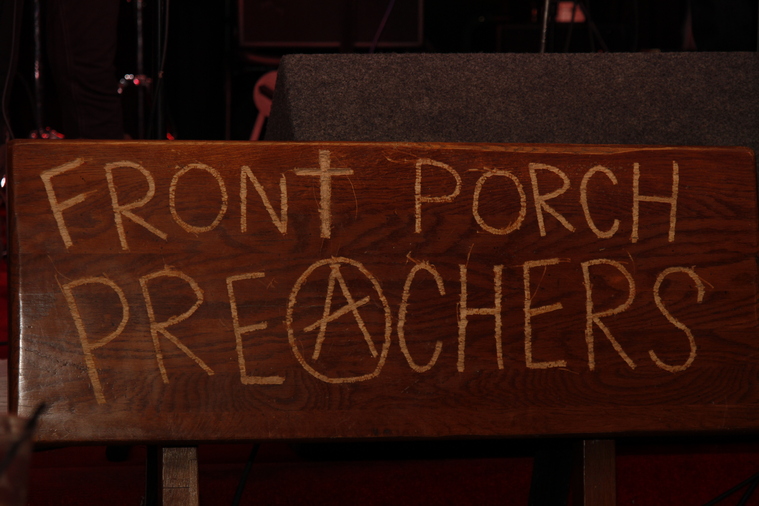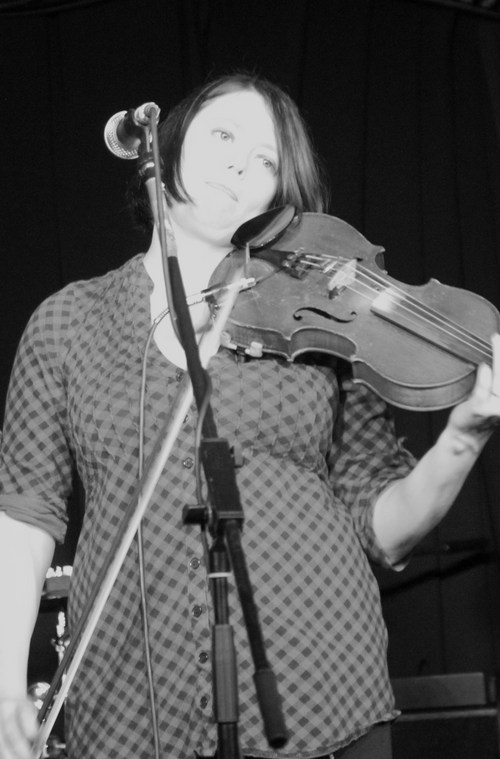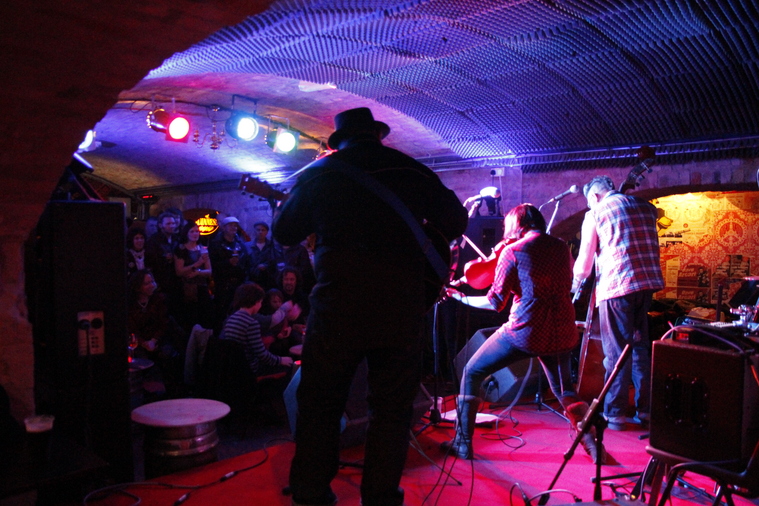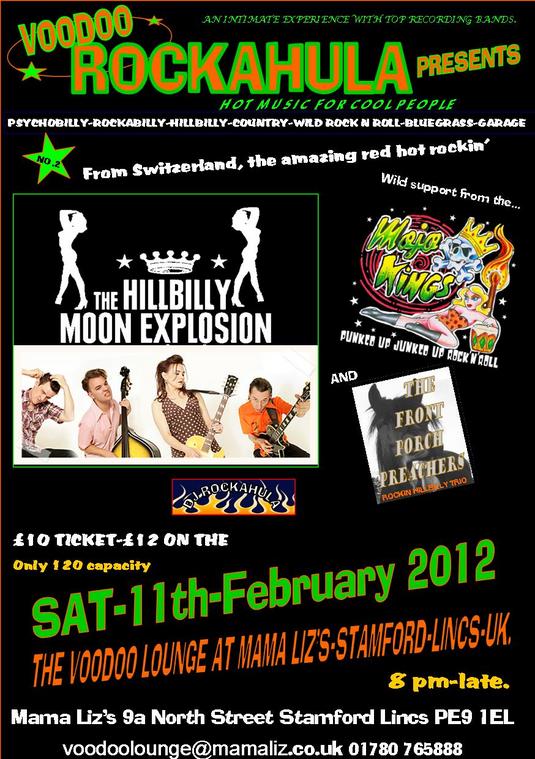 us on bbc radio leicester.